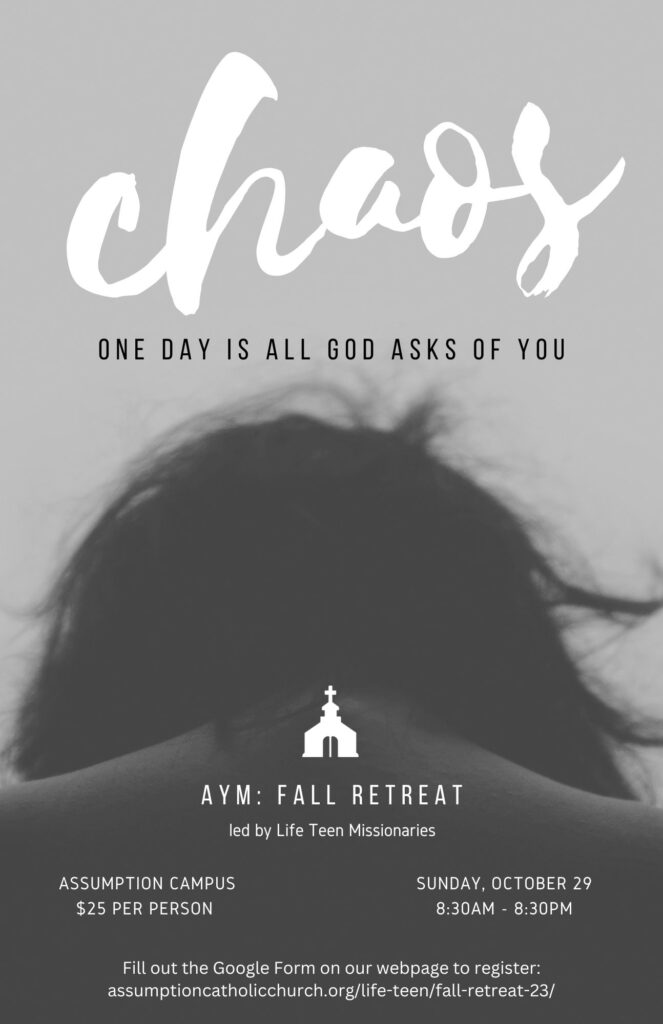 We are so excited to welcome the Life Teen Missionary Team to lead our first-ever Fall Retreat! This is a great opportunity to get away from the day-to-day grind, take a step back, and spend some time with the Lord in prayer and grow in community with friends.
Saturday, October 28 – will be for our leadership team only
Sunday, October 29 – all high school students are welcome to join us!
Cost: $25/person
Email jkollasch@assumptioncatholicchurch.org with any questions and click the button below to register. Please register as soon as possible!